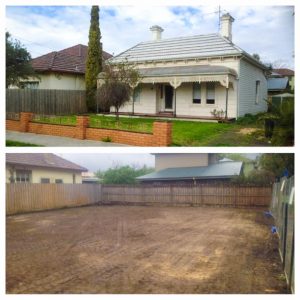 As respected providers of specialist & bespoke demolition, Strip-out and other services, we are proud of our list:
Demolition
Asbestos removal, Management, Auditing and Testing
Waste management & recycling
Bin (skip) hire
Site excavation
Labour hire
Strip-out, Commercial buildings
Project management and scope development
Residential Demolition
At Simcat Demolitions we are highly experienced in residential demolition, from single storey to multi-storey homes, we ensure a safe demolition site for yourself, your neighbours and our team.

Our specialised team is here to assist you from the beginning of engaging in works, offering help with abolishment of services, asbestos removal and sewer capping. If at any time you need assistance, we are here to answer all your questions.
Partial Demolition
Simcat Demolitions understand that partial demolition requires skilled and specialised work, to demolish around existing structures, protecting them in the process. Our experienced and skilled team are here to help, making sure the job is done safely and efficiently.


Commercial Demolition
Simcat Demolitions use state-of-the-art equipment to demolish commercial properties with precision and care. Whatever your commercial demolition requirements, we have them covered, ensuring that the job is completed to the highest standards by our trained and qualified team members.